Rocio Santos
Product Designer (UX/UI)
Las Breakers
Giving power and confidence back to Spanish-speaking migrant women - A UX Case Study
Overview


Tools: Miro | Adobe XD | Photoshop | Notion
Timeline: 1 year as side hustle
Role:

Founder
User Research & Analysis

Product Management

MVP Definition
Prototype and Testing

Art Direction and Branding
Website Construction & Digital Marketing (SEO)
Product Strategy, Road Map, Vision
Target audience: Spanish speaking -predominantly, but not exclusively - women who want to thrive in their professional careers in Australia and New Zealand.

Objective: My main objective was to validate the solution using Lean UX methodologies, use what I've learned about Product Management and Growth Hacking and measure what success looks like.
Deliverables: Research Report, Personas, Competitor's Analysis Report, Value Proposition Canvas, Wireframes, Prototype, MVP, Visual Design, Product Road Map, and Website.

Last updated: May 2020


Background

After living overseas for several years, I have come across many migrant stories, but the most interesting ones are always the professional ones. This might sound peculiar to most, but in reality, for migrants, the professional path is a very difficult one to embark upon.
The reality is that a huge portion of Spanish-speaking migrants end up with unskilled jobs. The reasons behind this vary, but the outcome is always the same: few Spanish-speaking people have professional jobs in Australia and New Zealand, despite the increasing number of immigrants.
The Challenge
The main challenge is to understand the root causes as to why so many Spanish immigrants can't get professional careers (when they are qualified for it). This is made particularly difficult because it involves social and governmental issues as well.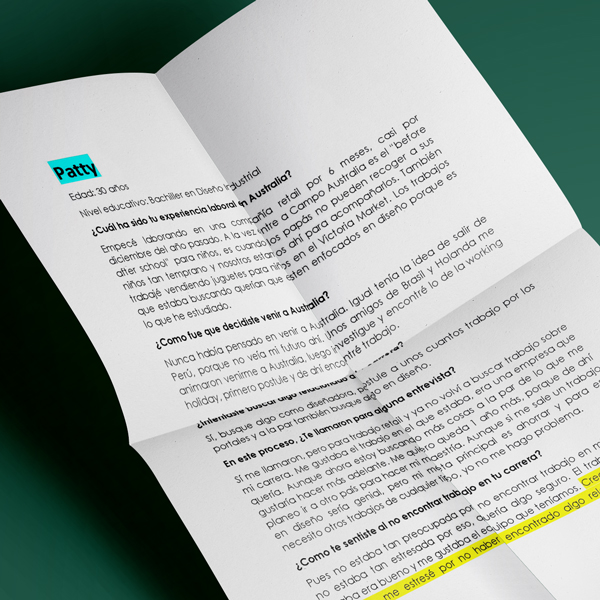 Interviews
I conducted 7 interviews to learn more about the journey of getting a professional job in a foreign country, along with the pain points of not having one.
Since I am migrant myself, I have easy access to contacting these people, but it was challenging to select them in a way that avoided bias. The people selected had to fit these demographic criteria:
Migrant women between the ages of 25 and 35 living in Australia
They all hold a work visa and are highly skilled already
Some of the Interview Questions:
Can you tell me about your work experience in Australia?
How and why did you decide to move here?

Can you tell me about your experience finding a professional job in a new country?
In the process of searching for a job, did you receive any help? If so, can you tell me about it?
If you could go back in time, how different your search would be?
The interviews have been transcribed in PDF here. (Spanish)


"I knew beforehand that finding an office job
with a working holiday visa, a foreign last name,
and not having a way to prove my English skills
would be super difficult."
Lorena, 27 -years-old Project Manager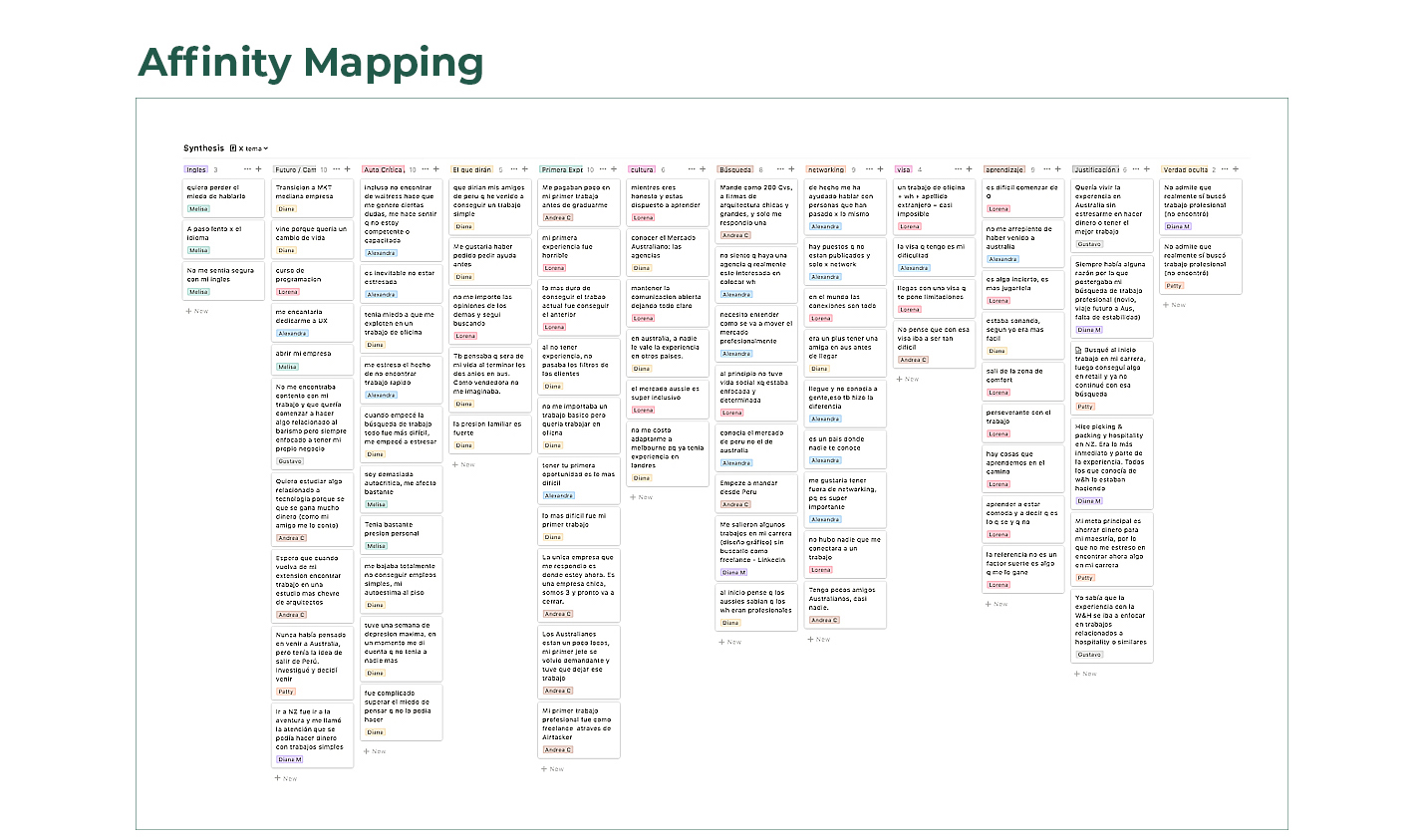 Main Findings
The main reason behind not being able to find a professional job was due to the lack of local experience followed by a limit in their visas, causing discouragement in their search.
All of the interviewees said they migrate in order to challenge and improve their lives including the professional and personal side.
All of the interviewees were forced to work in non-professional jobs to support themselves during their search for a better job; the majority still remain in those jobs.
4/7
interviewees ceased their professional job search due to it being "super difficult" and the lack of responses.
7/7
found themselves feeling a lack of confidence, increased stress, and pressure for not doing what they were supposed to do (social pressure).
2/7
migrants were already working as a professional in their careers, one temporarily and the other permanently.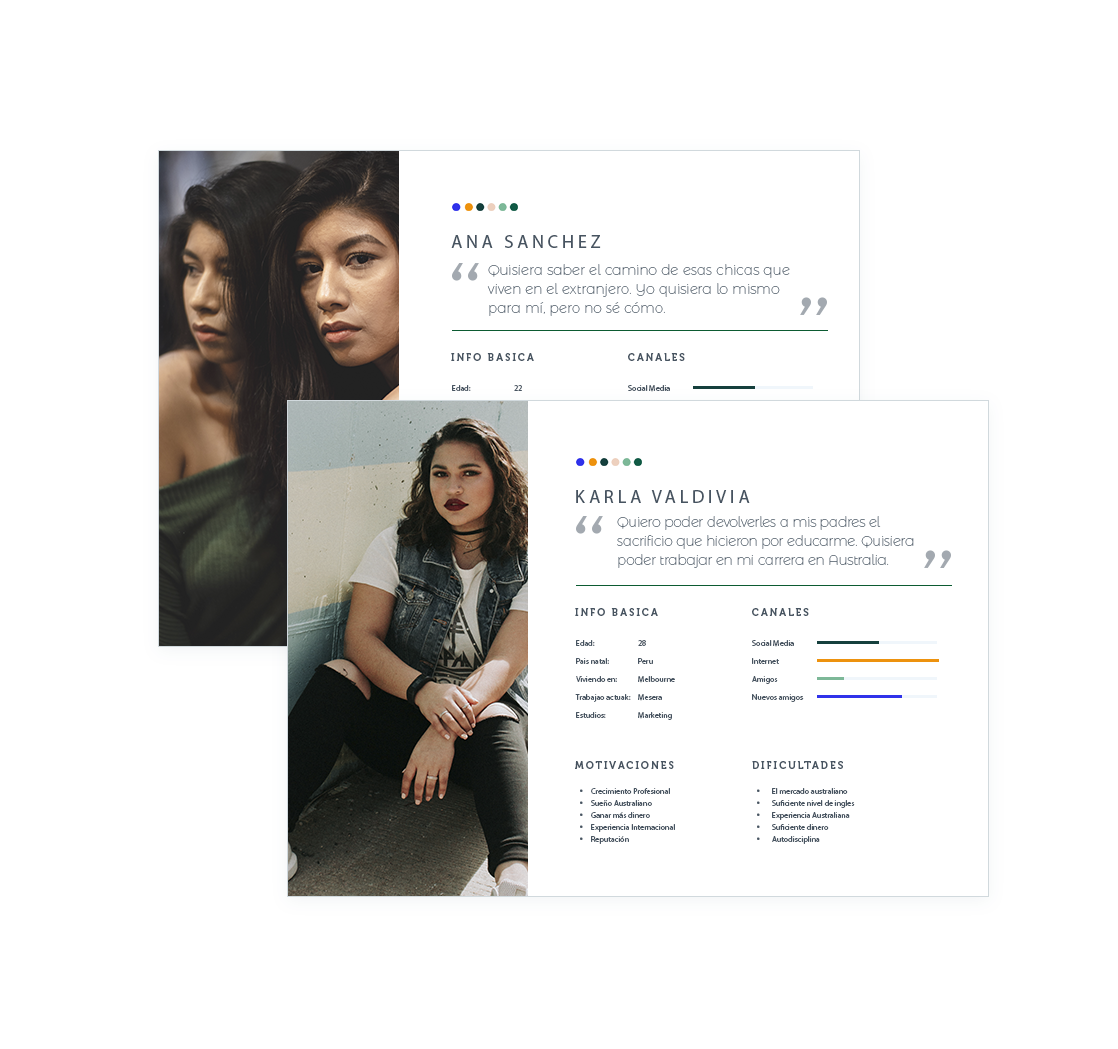 Personas
The interview was based on two personas: one who has achieved their goal and the other who hasn't. After the interviews, I found that the users who have already achieved their goals wouldn't be our future customers even though they were great sources of information.
That's why I set up two personas based on location: one that is looking for jobs already in Australia/New Zealand, and the other who has a visa but hasn't migrated and is still searching for information.
Karla
Has already migrated to Australia eight months ago. She is highly skilled, her background is as a marketing manager in Colombia, but Karla is currently working as a waitress.
Her dream is to find a professional job in a marketing company, but she is currently struggling because no one has answered her job applications.
Ana

Holds a working holiday visa and will move to New Zealand in six months.

She is not sure about whether she will find a job in Finance, which is why she is doing research as to whether or not this is possible. She doesn't want to waste her time.
Defining the Problem
and Solution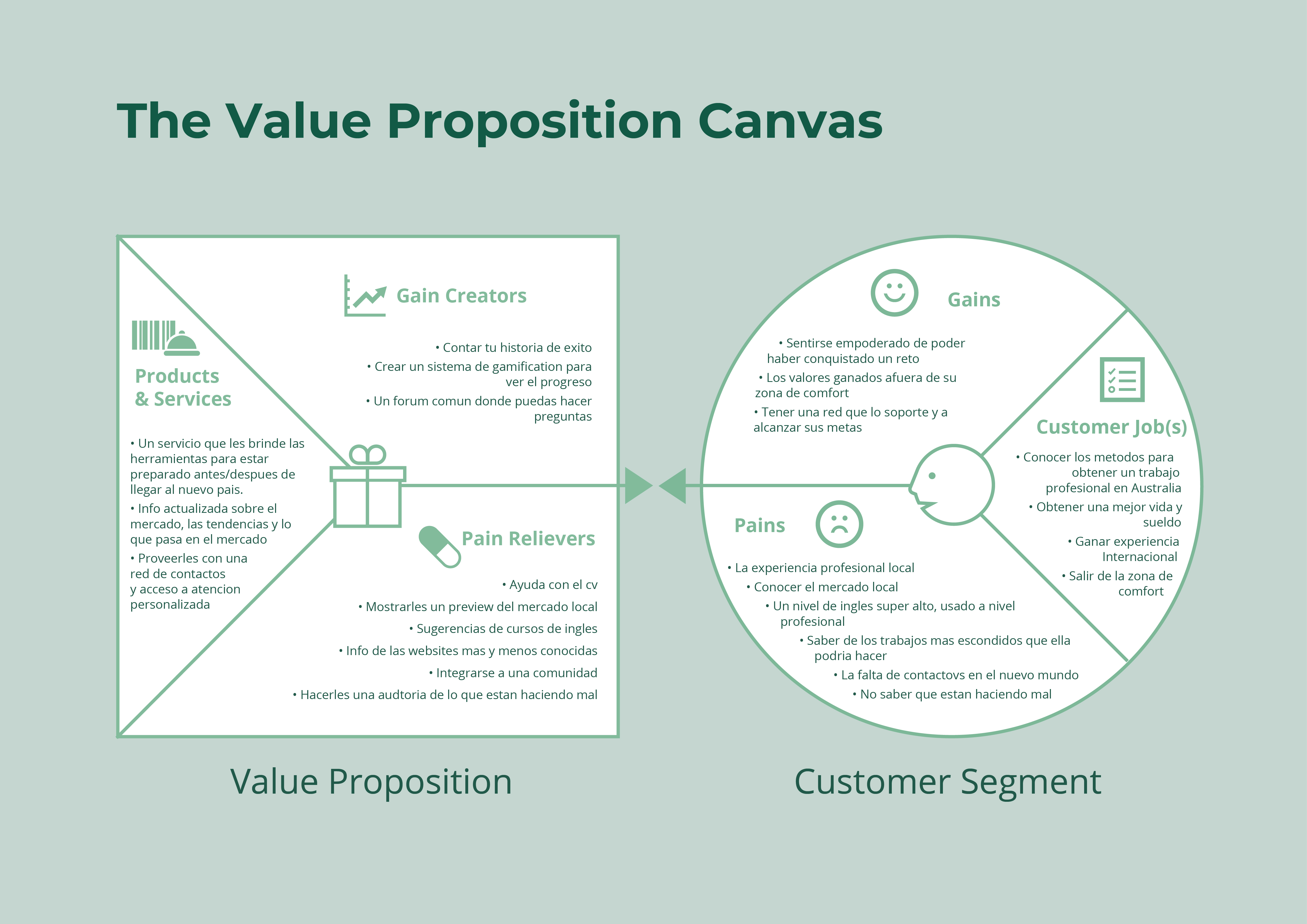 Value Proposition Canvas
I decided to create a value proposition canvas because it's a great way of understanding how Karla and Ana, as personas, will make decisions. Focusing in alleviating their pains helped us create offers that they will find appealing.
The pains of Karla and Ana are:

Not having local experience
Confidence in their English-speaking skills
Having limited visa restrictions
Not getting replies from recruiters
Not knowing if their CV or cover letter are good enough
The proposed pain relievers were:
Networking and knowledge of the market in OZ/NZ



English-free conversation meetups
Introducing them to short-term contract companies, and explanation of how OZ/NZ works
Helping them with their CVs and the way they apply for work
Interview workshops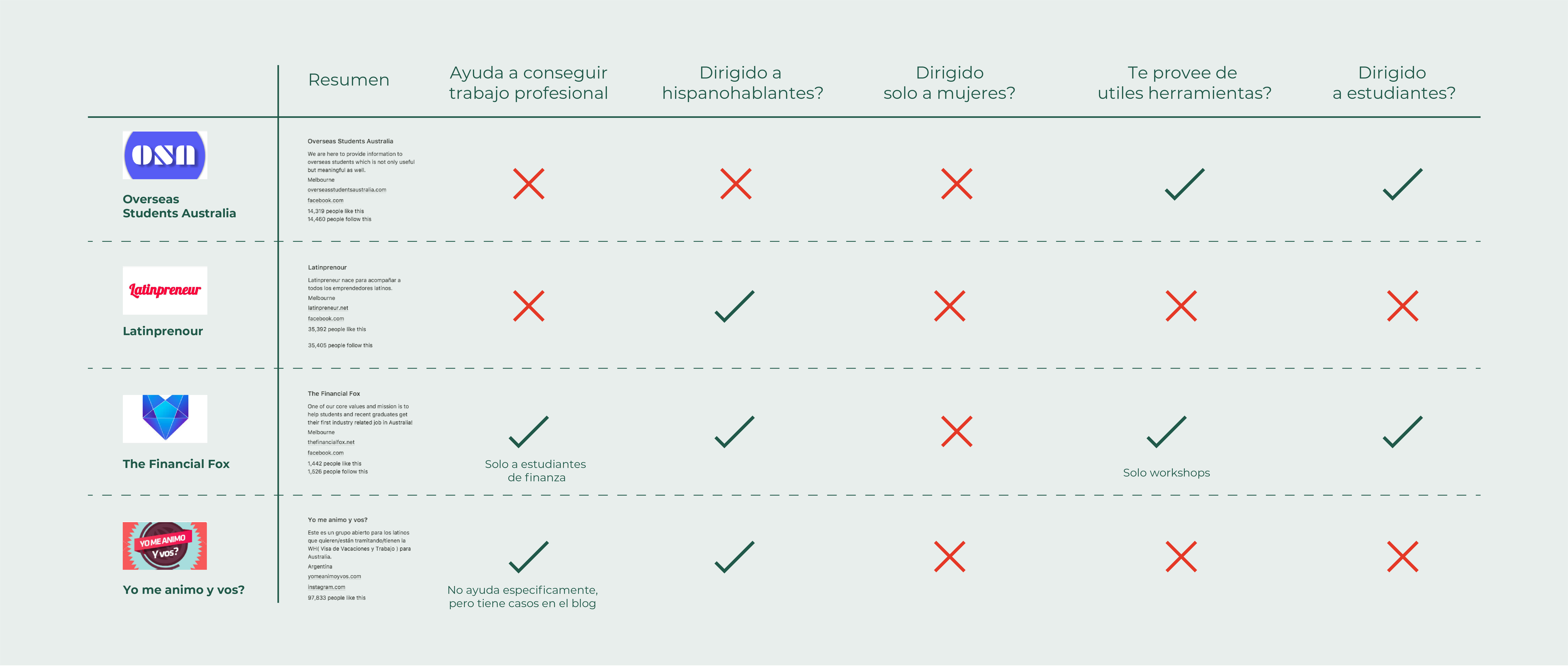 Competitive Analysis
The process of analyzing competitors not only helps us see opportunities in their weaknesses, but it also help us set the minimum standards for the user.
After the analysis, I found that no one is doing what we are intending to do, at least not directly. There are blogs and people doing workshops, but there is no specific website dedicated to helping women in the Spanish community get a professional job.
Another important thing is that no one is focusing on women-only service, especially in Spanish.
Problem Statement & Hypothesis
After all the information gathered on the research and before I could jump into designing a solution, I needed to define the problem. Stating my assumptions about target users helped me narrow my list of possibilities. Likewise, stating a hypothesis helped me create metrics I can then use later to assess the project's success.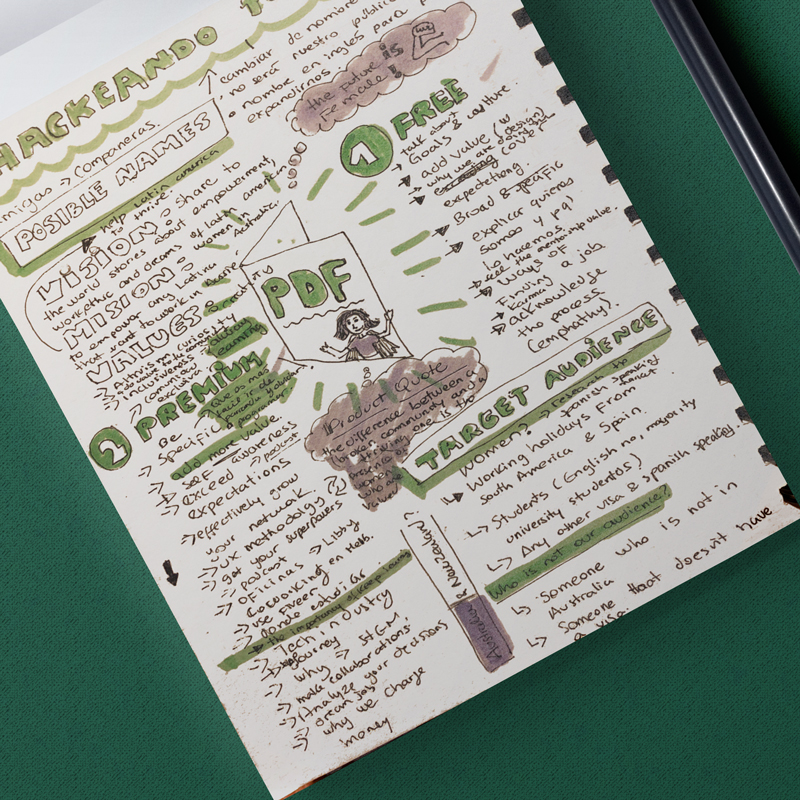 MVP: Testing the idea first

Being our solution a guided information tool for job seekers, the natural next steps were to write a whole manual about how to land a job in Australia/New Zealand.
But before spending hours on writing content that might not even be the solution for our users, I decided to follow the Lean UX methodology, and test the whole idea first. To validate our idea we decided to create a landing website.
The success metrics for this initial test will be:
Number of page views
Number of Subscriptions
Facebook and Linkedin page views
First Sketches & Wireframes

Creating a landing page with no real product sounds crazy, but it makes sense not to spend our time doing something that might not work. Instead, our efforts were focused on the landing page.
I started the process of designing a landing page with a rough sketch and then jump into low-fidelity wireframes. In this way, I made sure I was thinking carefully about the layout of the website, as this is what will capture people's attention.
There were a couple of iterations of the wireframes, mainly because moving and adding sections. I made sure we were telling a story throughout the page.
(Please see below the design evolution, click to scroll each)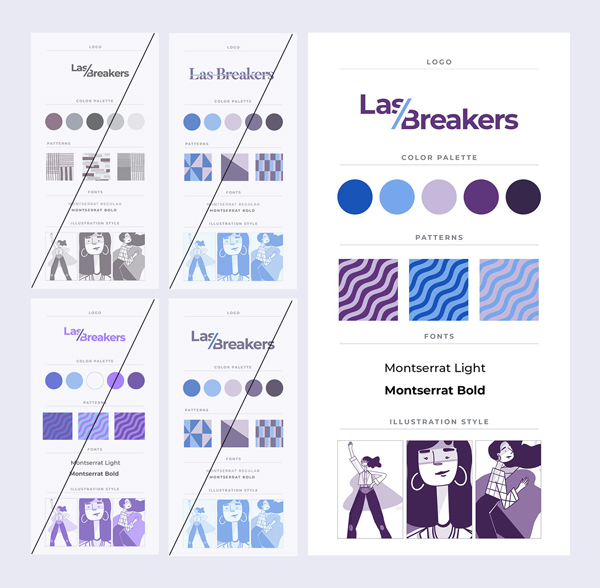 About Las Breakers

During the branding creation process, I was thankful for having my co-founder as another voice and perspective on the team; it made my job way easier.
Las means "the" in English, so we chose "The Breakers" as a logo; referencing the paradigms and pre-made concepts around South American people in Australia and NZ. We liked to play with the concept behind the words; a breaker means the one who breaks a stereotype.
Creating a quick brand
Being that my background is as a graphic designer, I knew this step in the project was easy, but... I was wrong. Being your own boss makes you want to deliver the best product as possible, so it meant going over many design options!
The result for the "quick logo" of our landing page was the modern typography and serious -but fun- colour scheme. Hey, after all, our landing page had to be credible.

Creating a superwoman character


While brainstorming product names, we love the idea of delivering great branding, one that inspires people to follow their dreams, even if they are against the odds.
Following that idea, we created a female superhero who represents women empowerment and confidence. Olivia Breaker was born.
We asked our good illustrator friend to do a couple of drafts, and the result is below.
Illustrations: Andrea Valdivia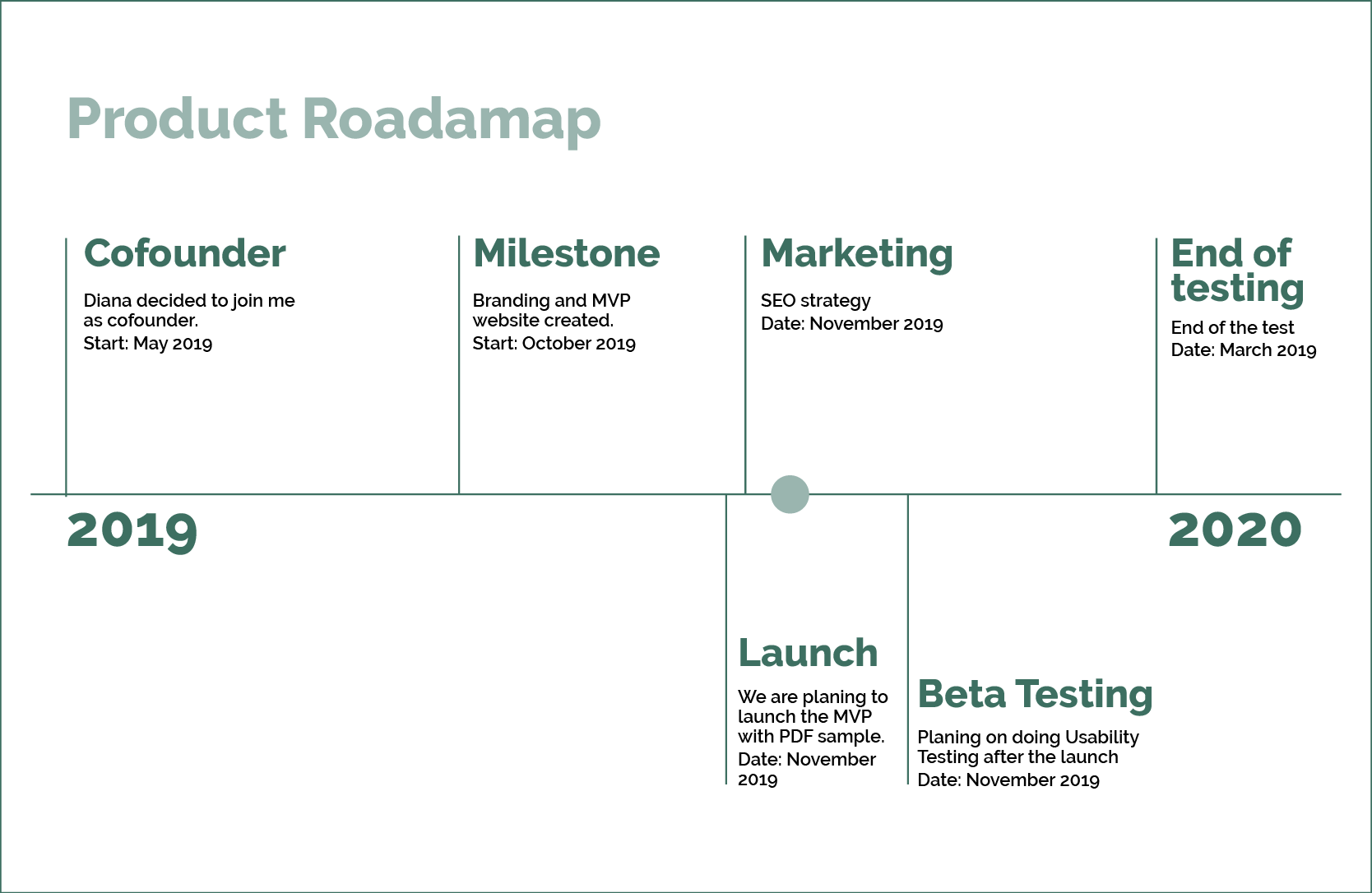 Project goes off track

Producing a Product Road map helped me understand the stages of a product only in theory.
In practical, since we didn't really know about the final outcome, the process of idea validation took longer than expected, we were only testing our assumptions, but we had many things that stops us for launching the website and when we were ready to launch the Coronavirus thing happened.
Our metrics for success were:
Number of sign ups after launch and organic growth
Direct email responses
Heatmaps in Hotjar
Number of visit in Google Analytics
Social Media Activeness
100+
Private Group Requests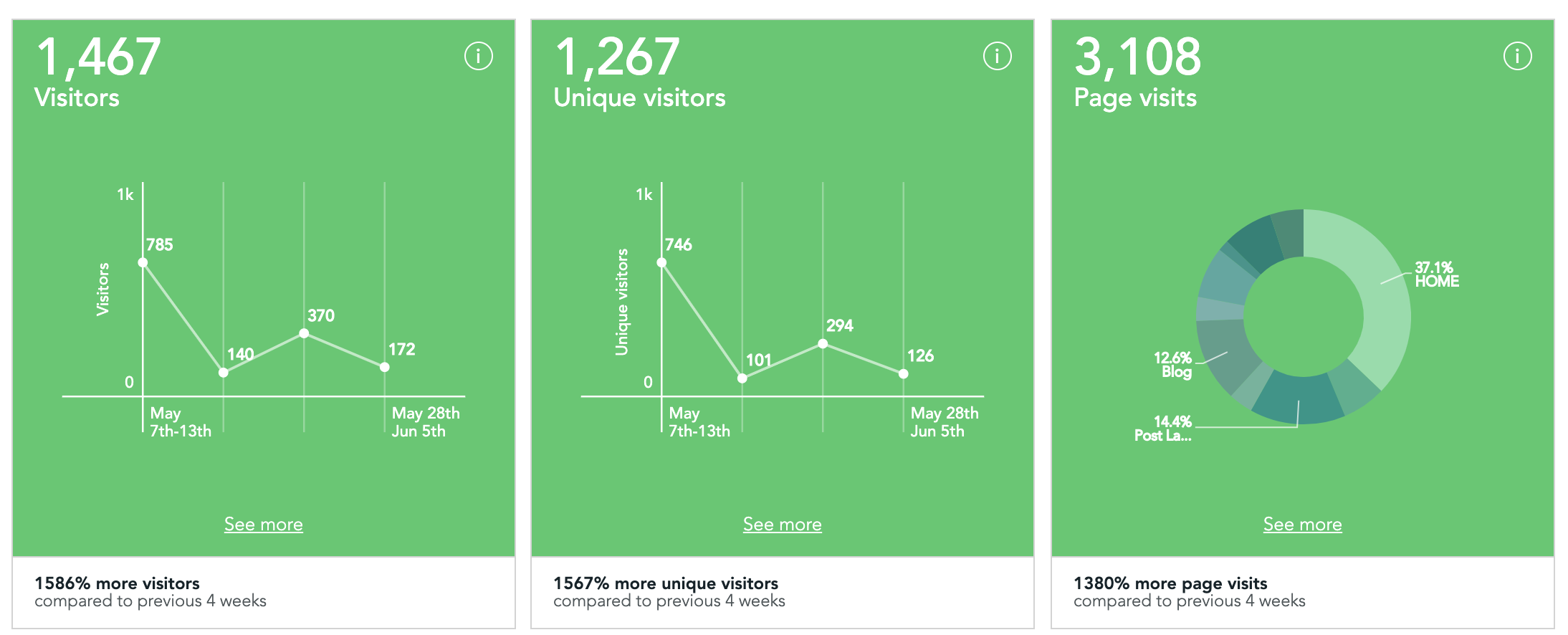 The answer overwhelm us
We had this project ongoing for almost a year (not very lean UX I must say) but you know, we put heart into this. And we honestly didn't expect the results we had, I believe it's part of something you know it's going to make but you still have doubts if what you are doing is right or wrong.
Overall I am very happy and satisfied with the results. Now the next steps is to help this underrepresented community a guidance.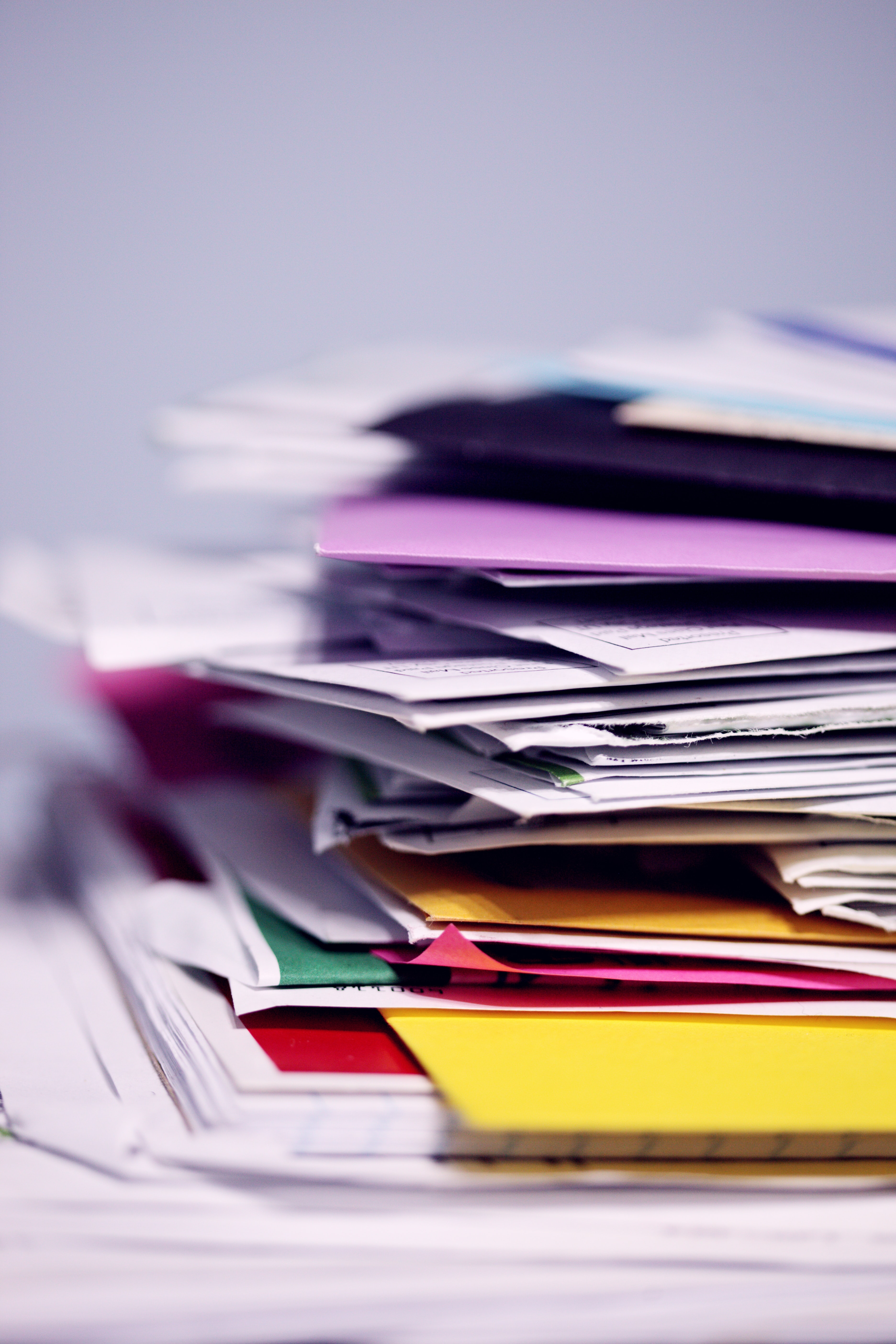 Takeaways


"Sigue tu corazonada" which in Spanish means, listen to your heart. Is actually the biggest lessons for me. Can't put into words how is receiving hundreds of messages of love and thank you. It definitely paid all the nights we were devolving this project.


Our biggest fear is to fail. Ux makes this easier, but still there's a paranoia over failing, I overcame this once my co-founder joined me, as it was easier to discuss the next steps together, but then seeing hundreds of women messaging us after launching made us feel super special, and we were not wrong, that our research was indeed right.


Research is a must. I couldn't have got to the solution without the help of the people who will I interviewed at. A good thing about research is that you can do it at any time of the product cycle life.


Being an entrepreneur is a never-ending job, you must communicate effectively in order for people to understand what you're trying to do. And also you have to push and do many things yourself.