Rocio Santos
Product Designer (UX/UI)
Collaboroo
Simplifying collaboration & partnerships
between creatives, their local art community
and businesses - A Ux/Ui Case Study
Overview
Tools: Adobe XD | Photoshop | Illustrator
Timeline & Project Type: Solo project for a UX design course - 10 weeks in 2018

Role:

User research & Analysis
Problem & MVP definition
Sketch, prototype & testing


Prototype and Testing

Art Direction and Branding
Target audience: Art Communities in Australia

Objective: I designed this mobile app to practice my UX skills
Deliverables: Research, Personas, Wireframes, App Prototype, Competitive Analysis, Visual Design, Pitch Deck,
Background & Research: understanding our users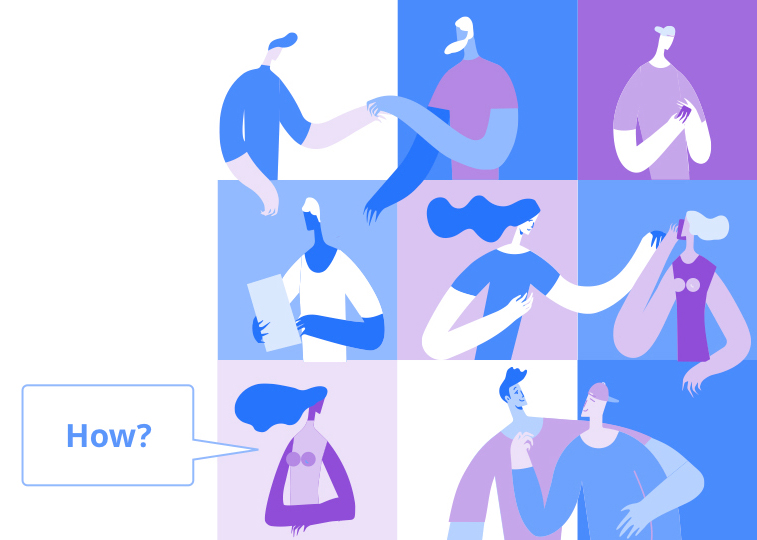 Background
During my UX training, we were asked to create a project by ourselves. I decided to work around connection because, at the time, I was relatively new in Melbourne, Australia and my main goal was to find like-minded people specially artists because I love creating digital collages. I decided to start my project around connections between artists.
I was really excited about this idea because this would allow me to potentially meet other artists and really go deep into research.
The real challenge
Since the beginning, my challenge was to focus on understanding the problem rather than jumping to the solution. This is particularly hard because my background is as a Graphic Designer and we tend to jump to solutions.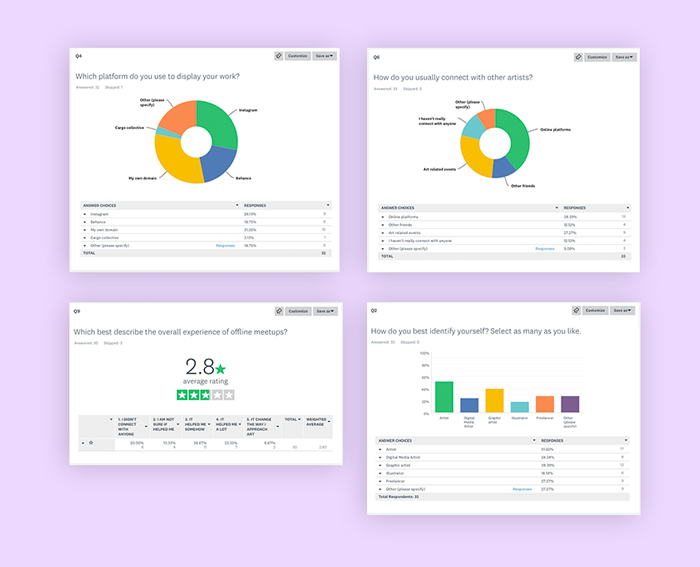 Survey Findings
I conducted a survey to gain user insight. I wrote a 10-question survey and posted it on different artistic online communities and Facebook groups. I received 33 responses.
My main goal was to understand how artists connect. The survey contained questions like the following:
On this scale, how is for you the process of finding like-minded people?

How do you usually connect with other artists?

Have you ever use online platforms to connect with other artists? If yes, please specify where.

Which best describe the overall experience of offline meetups?
Would you like to share any great experience or any bad one?
Key findings are below.
89.88%
of artists in this survey have used an online platform to connect with other artists
12.12%
of artists in the survey haven't really connected with anyone, in a meaningful way
50%
the survey respondents use offline ways to connect with artists (friends, through events, etc)
Learning to Pivot

Before the research my first assumptions for the solution were:
A platform that connects only digital artists
A creative platform for a digital artist that allows them to create and edit their art and also can share, publish and get feedback.

A digital gallery for local artists to sell work locally
After the survey, many responses stood out, but one in particular, the one about artists being mostly introverted. I thought thoroughly this finding and concluded that there's no need for a specific app artist.
Since I was still intrigued about connections, I decided to open the research to find how someone connects with like-minded individuals in a particular community.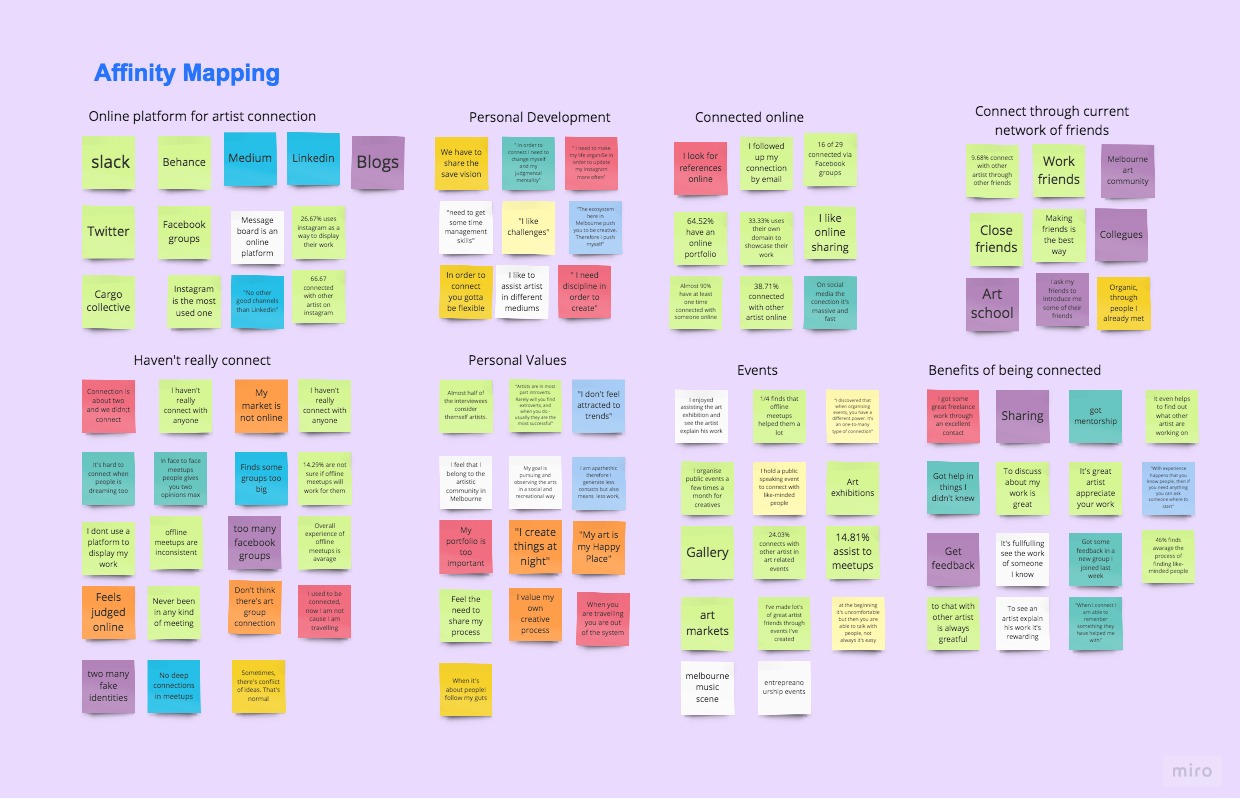 Interviews
To understand the user's point of view, six interviews were conducted in person.
My main goal here was to understand: How people in the art community connect with each other and what they are looking for. I interviewed 2 artists, 3 business owners and an art teacher.
The main user pain points and insights were:
Connecting is very hard. There are too many Facebook art groups, no real connections
People in the art community know the benefits of connection but don't know where to start. A big need for reliable communities
Willingness to change or improve behaviour in order to benefit themselves from others

More tools online about business for artists

Real connections are about spending time together into something both parties are passionate about.
Personas, Empathy Mapping & User Stories
Based on the interviewees I set up three user personas: the artist, the business owner and an art therapy worker. Creating this artifact along with Empathy Map and User Stories (image below) for each of them, help me understand the bigger picture, their core needs and potential solutions to my problem. This is my personas main needs:
Thomas: 'The Artist'

Mentorship & get feedback on his work

Make a passive income out of his hobby
More exposure to his work through other channels
Melissa: 'The Business Owner'
Looking to empower local artist with a business vision

Looking to connect with other artists/art business people

Help small communities to thrive through art
Sheila: "Art Therapy worker"
Impact the community
Find a better purpose to her job
Getting involved in governmental projects for funding
The common need between them is a need for a better way to connect with like-minded people and impact their community. This finding helped me find a more holistic solution, perhaps a collaborative way to connect.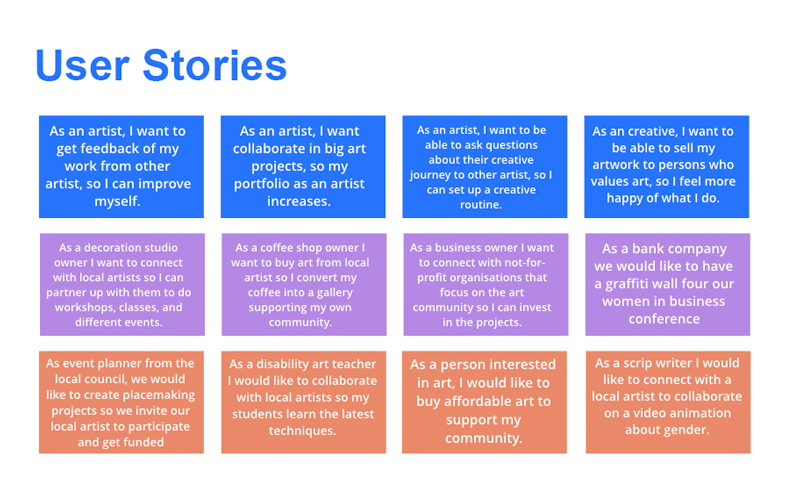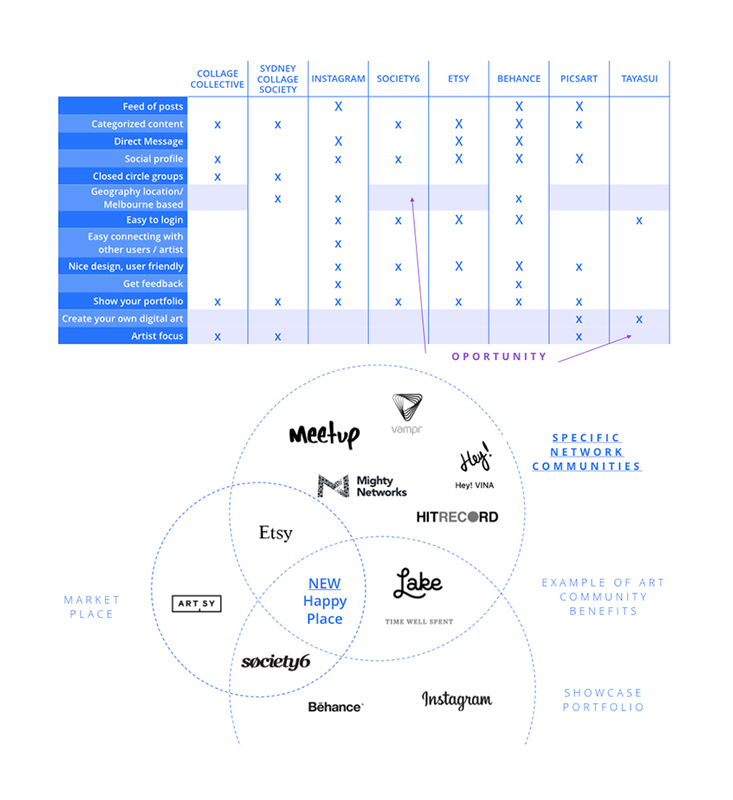 Competitive Analysis
After all the research it was time to define where I would be placed in the market. I started to look at competitors from different perspectives, from one side I compared art showcase apps, to analyse social features and how they implemented their own community.
From the other side, I analyzed community-based apps, to check common features such as chats, and share options. This helped me tremendously to define my position in the market and evaluate features. I end up positioned myself between community-based, portfolio showcase and market place apps.
Problem Statement & hypothesis
After the competitive analysis, I was able to define my position in the market and the type of app I wanted to create, but it was not enough for start designing my solution, for that, I needed to first define a clearer message for my intention.
Writing my problem Statement and my hypothesis helped me giving a path to follow and stick to it. (See images below).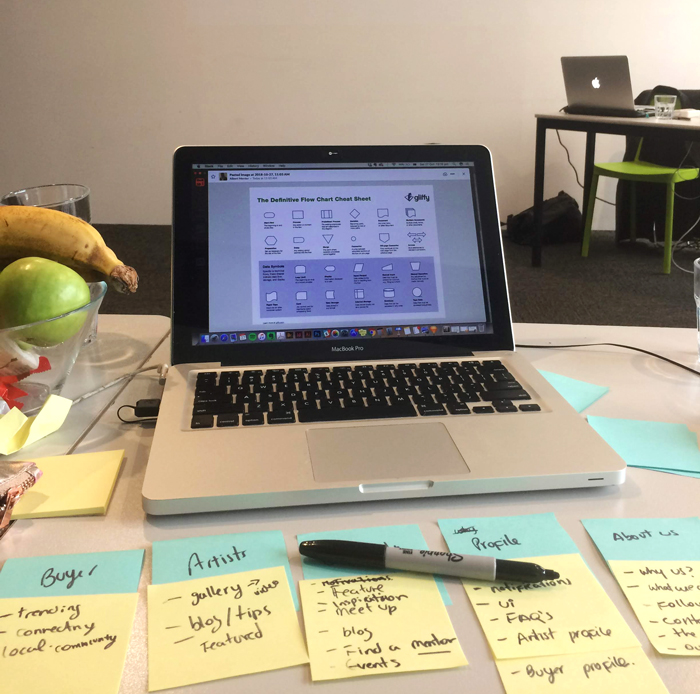 MVP Definition
When you have a define north start, then prioritization comes easy. Doing the MVP matrix helped me map out every feature required to user interaction in order to achieve the main goal of the app:
Simplifying collaboration & partnerships between creatives, their local art community and businesses.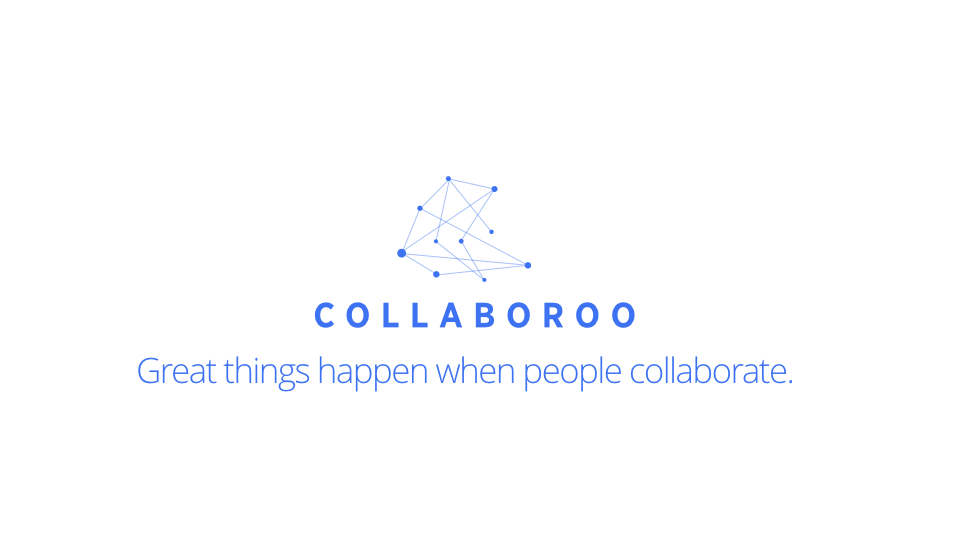 Naming
I've decided to name it Collaboroo, as the main purpose of the app was to collaborate. The idea behind is that artists, business owners and art lovers could connect common interest and build upon each others' interest.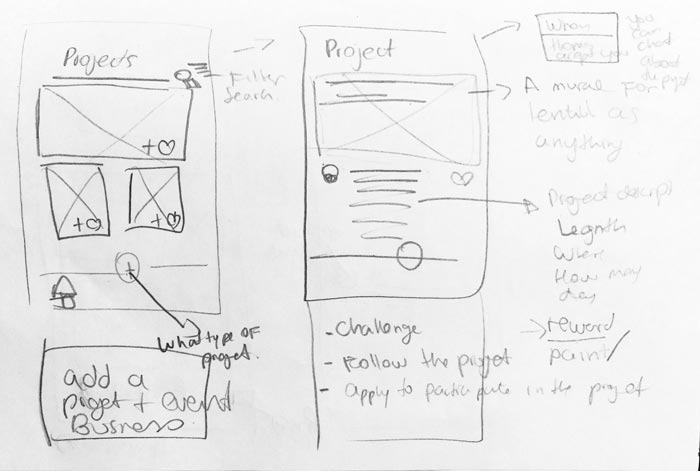 Sketches
My first initial sketches were only brainstorming ideas for the components and features of this app. I did many sketches as possible to broaden my perspective on what this app could look like.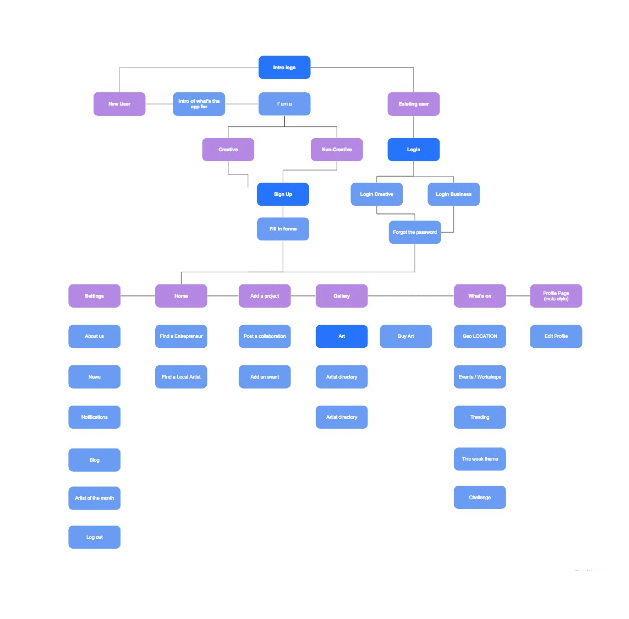 Information Architecture
The objective behind the IA was to get the content divided into parts, so it can both, be understood by users in a quick way, and be organized so the user can find all the features the app has.

I structured the app so that it would focus on the collaboration feature, while gallery and individual profiles acted as supplements to the core content.
Low-fidelity prototypes
I turned my revised sketches into black and white interactive prototype done with Adobe XD. I've done 3 iterations after testing the prototype in a Usability session with 10 people.

Findings:
Users wanted the ability to filter search results.
Users were frustrated by the limits of the prototype itself (understandable)

User love the idea of collaborations
Design solutions:
A more advanced prototype version
A better on-boarding
A label displaying the collaboration type
I could find were to collaborate. The text was a bit unclear whether I was creating my own projects for others to collaborate on, or searching for an existing one. Maybe if this could be clear..
User Participant on the 2nd Usability Testing
The look
After a few more iterations, I designed the final screens. My aim was a clean, modern look that helps users fulfil their goals quickly. Collaboroo is a friendly app, therefore, I focused on the colours scheme to help transmit trust and reliability.
I bought illustrations from Adobe stock to keep the look fresh, diverse and modern.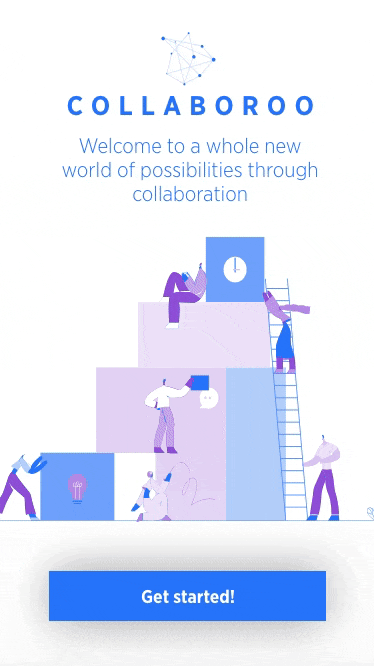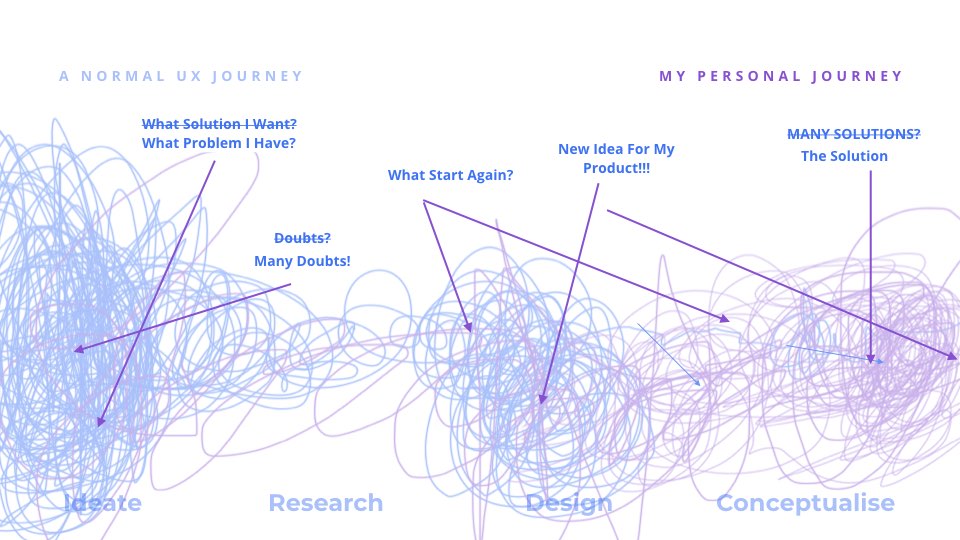 Main Takeaways
Interviewing is a skill - I've learned in a passive way that we all have different way's to connect. I found myself pushing buttons to make people talk, it's about training yourself to know where to push but also embracing the silence.

Embracing my old skills - When joining a new field like UX, I had a sense everyone has a bias against graphic designers, but hey! during the final presentation, it helped me represent my ideas in graphic ways, so I've learn to embrace all my skills.

Pivoting is OK - While working on a personal project, I allowed my self to co-exist with multiple ideas, drop some, go fully with others but overall learning from the process.